This limited edition palette features a variety of pinks that embody our wish for you to pour love into yourself and to eternally have kindness and compassion.
It includes four textures -- Pearl, Sparkle, Matte, and Cream -- that recreate natural depth and dimension.
With every glance, you'll enjoy a different nuance of pink.
T E X T U R E S
(P) Pearl: Delicate, elegant pearl (frost) glides on evenly, for a lustrous finish
(SP) Sparkle: Adheres snugly, creating a glamorous finish with a dazzling sparkle
(M) Matte: Glides on smoothly, with a matte finish that delivers true, vibrant color
(C) Cream: Creamy but not sticky, it creates a semi-lustrous, translucent finish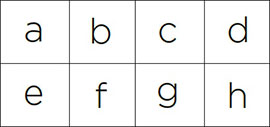 101 Love and Sensitivity
a. Creamy burgundy brown (C)
b. Vibrant wine red (M)
c. Shiny pearl that changes its look from orange to red (P)
d. Bluish pink shimmering with large silver pearl (SP)
e. Coral pink shimmering with large pink and red pearl (SP)
f. Calm pink brown (M)
g. Dark rose color shimmering with delicate silver pearl (P)
h. Purple shimmering with silver and blue pearl (P) 
(P) Pearl (SP) Sparkle (M) Matte (C) Cream
102 Love and Compassion
a. Yellow brown with depth (M)
b. Vibrant pink shimmering with large gold pearl (SP)
c. Brown shimmering with gold and red pearl (SP)
d.Vibrant coral pink (M)
e. Pink subtly shimmering with delicate gold pearl (C)
f. Soft pink brown (M)
g. Gentle looking pink (M) 
h. Shiny pearl that changes a look from orange to red (P)
(P) Pearl (SP) Sparkle (M) Matte (C) Cream